Role:
 Concept Ideation, Graphic Designer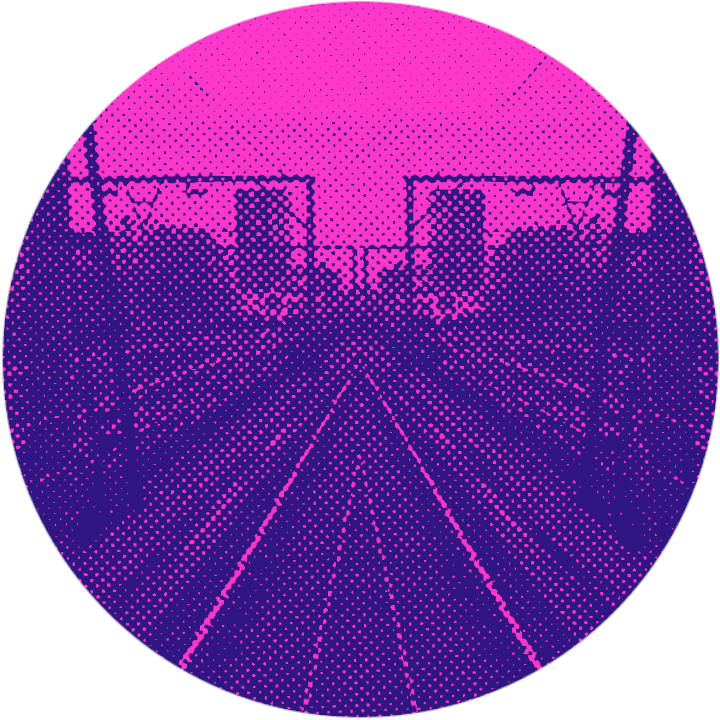 My piece for the Dot to Dot initiative was a GIF titled 'LSDLR', and featured treated footage taken from the DLR in London. The GIF is frenetic, garish, and appears to be perpetually driving forward, drawing the viewer in.
Everyone thinks the DLR looks like something out of Toy Town. There's a distinct otherness about it. Different protocol, different drivers' union, different aesthetic. You even have to open the doors yourself. It stops at places that shouldn't exist. Places like "Mudchute", "Island Gardens" and Cyprus. One of the stops is even a theme park ride: Gallions Reach. The best bit of the DLR is obviously that you can sit at the front and pretend you're driving. Even if you're twice the age of the actual driver (who is sitting next to you). It's all pretty trippy.
Dot to Dot was a digital art initiative launched in 2016 celebrating the London's dynamic creativity and its intersection with technology.
Dot to Dot featured a street and online art exhibition of circular or 'dot' stills by established and up-and-coming digital artists. Each dot was accompanied by a dynamic digital counterpark, viewable on the participating artist's Dot London website.
20 creatives and artists created digital dot artworks displayed online and at various London venues.